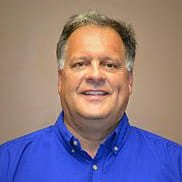 Dave Monson, President, serves as a performance coach and facilitator with CEO Solutions, a business leader and executive team development organization.
Dave brings over 30-plus years of experience working with business owners, managers, and staff. He has identified, defined, and resolved important business and management issues. His experience positively impacts the health, welfare, and effectiveness of an organization or management and staff – both personally and professionally – and their customers and other stakeholders.
He began his sales and consulting career as a marketing research associate, conducting primary market research and consulting services before joining Eide Bailly, a nationally ranked top 20 CPA firm. His career at Eide Bailly spanned 27 years, serving as Marketing Director and member of the organization's Firm Administration team. In addition to marketing administration, communications, and marketing and client development, Dave was engaged in many significant components of organization development, including strategic and tactical planning, training, education, and human resources.
He eventually migrated to an association of small to mid-sized CPA firms from across the country. He became Director of the Firm's Practicewise Network Services and Operations, a division of Eide Bailly, formed in 2000. In 2013, he served organizations as an independent coach and facilitator.
Dave facilitates, coaches, and assists organizational leaders in strategically aligning practices, operations, processes, and employees with the owner's or management's vision for their organization. In each instance, he maintains the overriding objective to contribute to organizational success through collaboration and interaction to improve the performance and well-being of all stakeholders.
He earned a Bachelor of Science Degree in Marketing from Southwest Minnesota State University in Marshall, Minnesota. Dave is a graduate of the Dale Carnegie Human Relations and Communications program, High Impact Presentations program, and certified instructor for the Carnegie Sales Advantage program. He is also certified in the InnovatorMindset Profiles.